With over a decades exposure to Internet hosting and technologies at an enterprise level, backed by a proven track record for delivery. I am the trusted professional with a depth of knowledge and experience to help realise your Internet goals. This is in addition to over two decades of solid security, and various other competencies.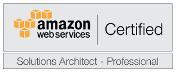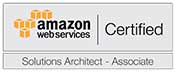 Hosting
Having been in the enterprise Internet space for a long time, I have experienced many models of hosting, and different providers, so can draw upon this experience to propose the optimal solutions for any given scenario.
Starting off hosting a series of servers from the on-premise data centre in various offices, including the full design of a dedicated data centre, to collocating our hardware in dedicated racks within managed data centres to procuring managed servers from hosting providers to self-provisioned cloud solutions.
Internet Information Server
I have a deep-level of exposure to Internet Information Server (IIS) from version 2.0 onwards and have been professionally certified on the product since version IIS 4.0. My journey with IIS started with the creation and maintenance of a single intranet site for a large utilities company and stretches out to designing, implementing and managing vast arrays of resilient high-performance web farms for central government and large publishing organisations.
JBOSS
I have implemented a robust JBOSS Application Server infrastructure for a large FTSE 250 global publishing company used to host their Java-based ecommerce solution.
Load Balancers
I have used a wide range of load balancers for varying requirements, these range from native Network Load Balancing (NLB) feature in Windows Server, ZXTM to Cloud-based load balancers, such as Amazon Elastic Load Balancing (ELB), to premium hardware devices such as redundant pairs of F5 BIG-IP Local Traffic Managers.
Virtual Desktop Infrastructure
I was the infrastructure lead on a project delivering a complex Win32-based application to local authorities using a robust Virtual Desktop Infrastructure (VDI) solution. This included a large server farm capable of serving over 4000 users and up to 850 concurrent sessions.
Additionally, I designed and implemented an enterprise Disaster recovery (DR) solution built on Amazon Web Services (AWS). This pioneering and cost-effective solution enabled the organisation to seamlessly connect to applications, services and data needed to maintain business operations in the event of a disaster.