With over a decades exposure to IT at an enterprise level, backed by a proven track record for delivery. I am the trusted professional with a depth of knowledge and experience to help realise your IT goals. This is in addition to over two decades of solid security competencies, along with Cloud and Internet competencies.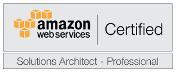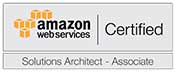 IT Processes
Having experienced the good, the bad and the ugly, I am an evangelist of IT processes when implemented in context. Whether it is ITIL, PRINCE 2, Agile or other I can harness the power of processes to drive true efficiencies.
Windows Server
Having exposure to Windows Server since the days of Windows NT Server 3.51, passing 20+ Microsoft exams and achieving the premier MCSA and MCITP certification in practically every version since NT 4.0, I consider myself to be the best-of-the-best in this area.
*NIX
I originally support enterprise application servers running ICL DRS/NX then IBM AIX for a large utilities company, I later retrained in Redhat Linux and have since come back into use with various flavours of Linux which is the often the preferred operating system of choice in cloud eco-systems.
Virtualisation
Having worked with Microsoft Hyper-V and Virtual Server, and VMware vSphere and Oracle VirtualBox for many years, I have a depth of knowledge in server virtualisation technologies across the board.
VDI
Having worked with Microsoft Terminal Services and Citrix Access Essentials for many years, I have a depth of knowledge in desktop virtualisation technologies. This includes the a large VDI farm I designed and implemented while at Opportunity Links and also Haven Power.
Active Directory
I learnt and began adapting Active Directory before it was introduced with Windows Server 2000 and have kept it at my core ever since. I have found it to be such a crucial part of any Windows infrastructure arsenal.
I have successfully designed, implemented and managed countless directory infrastructures so consider this to be one of my primary Windows-related competencies. A key highlight for me was the opportunity to design a scalable and robust consolidated Windows Server 2008 directory for a 1,500 seat insurance organisation spread over 29 sites.
Networks
Always being around network infrastructure I have picked up some solid knowledge around networks of all types, these include, Ethernet, Wireless, Token Ring, Leased Line, DSL, ISDN, etc. Protocols include TCP/IP, IPX/SPX, NetBEUI, DLC, etc. Devices include load balancers, IDS, Web caching servers, VPN, RAS, Switches, Routers, etc. Applications include DHCP, WINS, DFS, SSH, SSL, HTTP, HTTPS, FTP, FTPS, SMTP, SNMP, NTP, RIP, PPTP, etc.