The following are noteable case studies for projects which I have had significant input into.
Arcus Global
Managing from concept through to implementation, I was exclusively responsible for producing a managed service to enable secure and monitored connectivity between systems hosted in different locations be this public cloud, hosted solutions, or on premises data centres. This enabled a local authority to build their Digital Service Hub using the Salesforce platform with key APIs buried deep within their complex on-premise infrastructure, and received universal industry accolade. Built on the AWS platform using multiple third party and open source components, I later productised the managed service including a G-Cloud service definition for reselling on the public sector digital marketplace.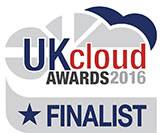 Haven Power
Launched in 2006 specifically to serve the electricity needs of small to medium sized business customers and provide an alternative to the large multinational power suppliers Haven has grown significantly. Now employing over 350 staff and with a turnover in excess of £750million the business has gone from strength to strength. In early 2009 Haven Power was acquired by Drax, one of the UK's largest generation groups. With the financial backing of Drax, Haven Power has grown its SME business and established a team who specifically serve the large I&C customer sector. Following this move the company's customer base has expanded significantly and now includes some of the UK's leading business names.
See read full case study.
Euromoney Institutional Investor
Euromoney Institutional Investor PLC is listed on the London Stock Exchange and a member of the FTSE-250 share index. It is a leading international business-to-business media group focused primarily on the international finance sector. It publishes more than 100 magazines, newsletters and journals, including the leading financial market titles Euromoney and Institutional Investor. It also runs an extensive portfolio of conferences, seminars and training courses and is a leading provider of electronic information and data covering international finance and emerging markets. Its main offices are located in London, New York and Hong Kong and nearly half its revenues and profits are derived from the United States.
See read full case study.